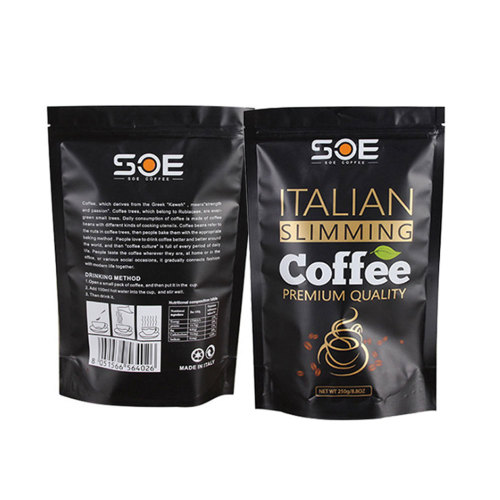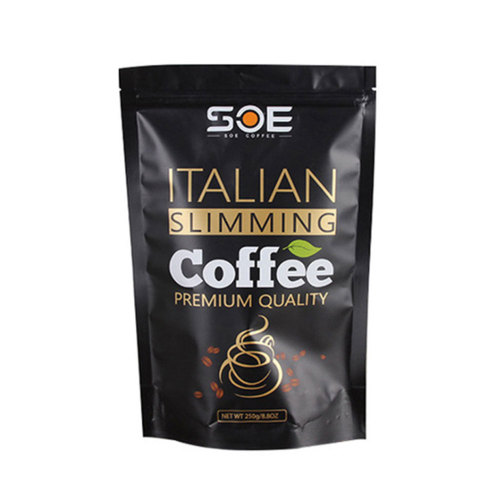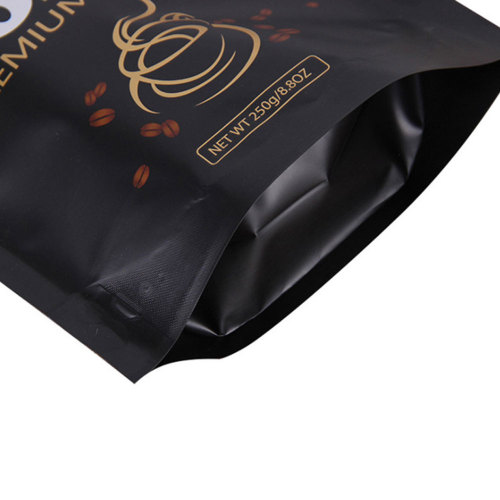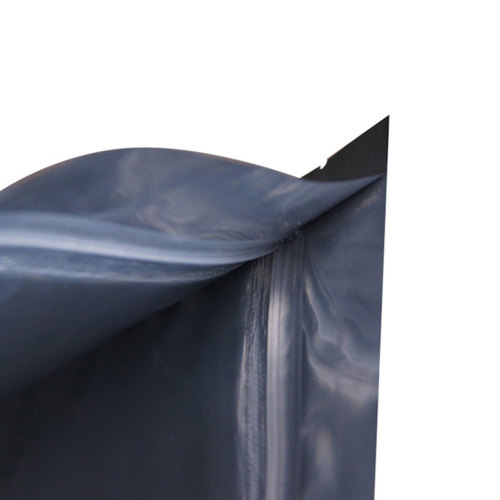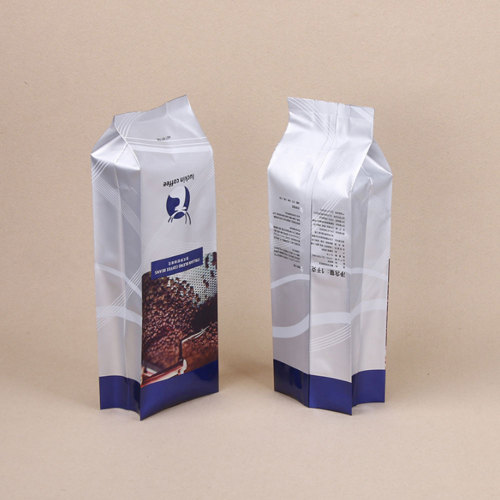 Plastic Ziplock Aluminum Foil Ground Coffee Packaging Bag
Item specifics
Size & Thickness

Customizable
Printing

Gravure Printing
Printing Color

up to 10 colors
Delivery Time

2-5weeks
Trade Term

EXW,FOB,CFR,CIF
Description

Providing Optimal Freshness with Small Coffee Bags
When selling a product like coffee, you simply cannot ignore the coffee bag design in the process. Regular java drinkers demand freshness in their drinks, and the best way to ensure this is with our printed coffee bags for ground coffee. If you've ever met a coffee drinker who hadn't had their fresh cup of joe yet, you know just how essential it is to provide high quality coffee bags to store ground coffee. There is nothing more irritating than to sit down for your morning cup of coffee only to find that its taste is off. Trust us, we've spit enough overly bitter and stale coffee out in our day to know this firsthand!
The answer to this problem is simple, and all it takes is for you to invest in high quality coffee bags. Since you've stumbled upon ZB Packaging, you can rest now (or maybe not, depending on how many cups of coffee you've had today). We provide excellent packaging solutions in the form of custom coffee bags that will protect your ground coffee from possible issues such as light exposure, moisture, vapor, odor, and punctures. The small coffee bags that we offer can store quite a bit in them without taking up an unnecessary amount of space; on top of this, well, they just plain look good at the same time.
Most importantly though is that these small coffee bags use multiple layers of laminated film to keep your product protected. These layers form a barrier that allows your bags for ground coffee to withstand whatever comes their way. If only rain coats utilized this type of technology! This means that these custom coffee bags can stand proudly on store shelves for extended periods of time without falling limp like other small coffee bags would. Sitting next to competing brands, it's obvious who will come out on top.
Looking Awesome While Keeping Contents Fresh
When you choose a coffee bag design from us, you're opting for custom coffee bags that can be printed in a variety of colors with a variety of available features, such as heavy duty zippers, tear notches, hang holes, pour spouts, and gas release valves. These custom coffee bags truly help to set your brand of ground coffee out from the crowd. For your coffee bag design, we give you the option of having custom artwork printed on it. Once this artwork is approved, your small coffee bags will be ready in 3-6weeks.