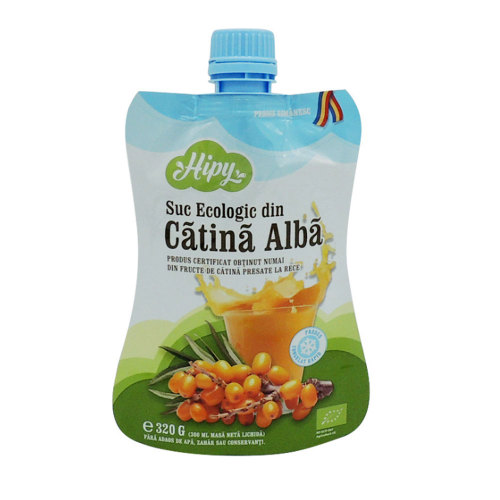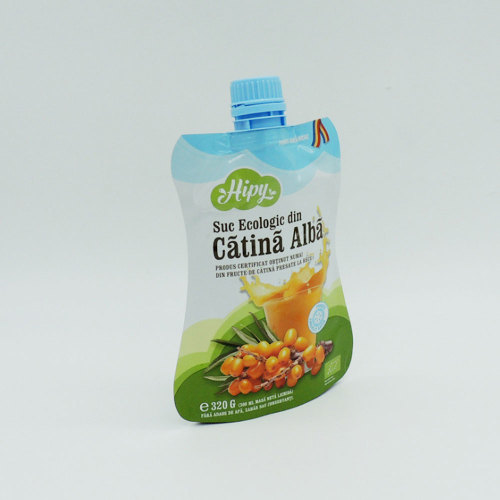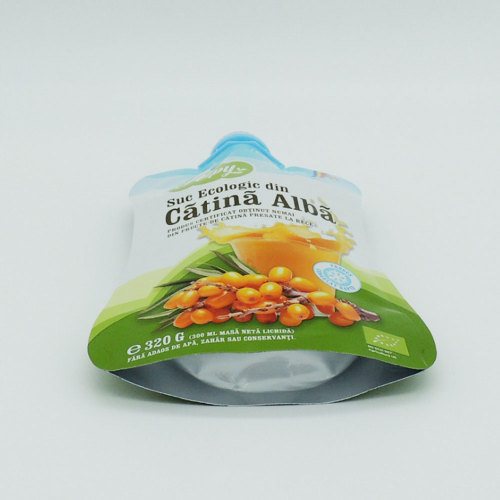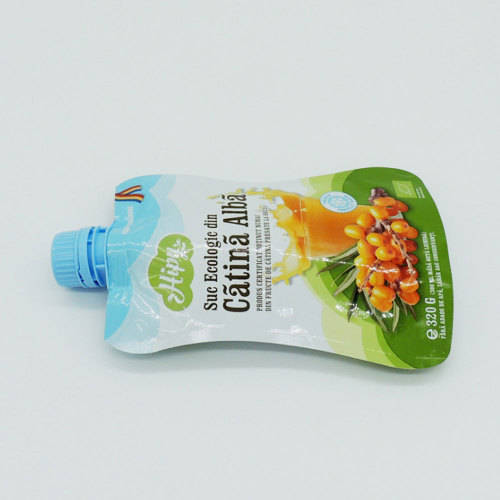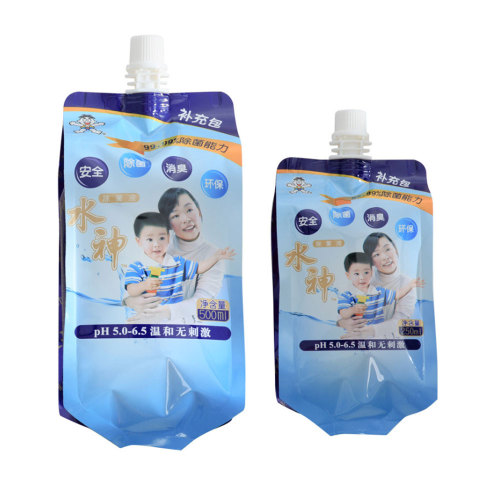 ZB Packaging Chinese Spout Pouch Factory OEM ODM Packaging Bag Supplier Spouted Pouch for Packaging Fruit Juice
Item specifics
Size & Thickness

Customizable
Printing

Gravure Printing
Printing Color

up to 10 colors
Delivery Time

3-6weeks
Trade Term

EXW,FOB,CFR,CIF
Description

Liquid and Beverage Packaging That Does More and Costs Less
Efficient, Effective Liquid and Beverage Packaging
Liquids and beverages are notoriously tricky to package. These products require packaging that can be successfully filled, stored, transported, displayed, purchased, used, and disposed of, all while retaining the product's quality.
Spouted Pouch for Packaging Fruit Juice meet all of these criteria. Spouted pouches' unique design allows for flexible filling, either directly through the spout or through a void in the film that is later sealed. These plastic pouches contain liquid products safely, and stand up easily on store shelves for more effective, efficient display. Best of all, when done properly, spouted stand up pouches are one of the lowest cost options for liquid and beverage packaging. Compare spouted pouches to glass and rigid plastic – when it comes to quality and price, there's no contest.
Better Performance, Better Customer Experience
Spouted stand up pouches are the best liquid packaging option for both you and your customer. In addition to being efficient and cost effective, they are easier to use and reduce hassle and waste. Traditional liquid and beverage packaging, especially for messy products like grease, can be both frustrating and wasteful. By providing a better packaging alternative, you're proving that your business is thoughtful, innovative, and focused on the customer experience.
Packaging for Every Type of Liquid and Beverage
Each kind of liquid and beverage brings unique packaging requirements. At ZB Packaging, we work with our customers to provide the best packaging for your particular products. This includes:
Our Beverage Packaging
Here is a list of all the beverages we have experience packing. Many of these work best using a pouch with spout for pouring.
Our Liquid Packing
These lists are simply examples of the liquids we've packaged before. In addition to these categories, we happily fulfill custom orders. No matter what kind of liquid or beverage you need to package, we can help.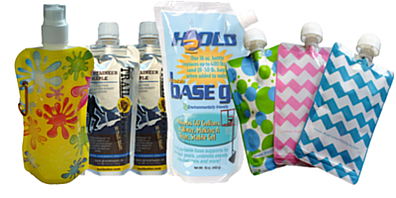 Experience and Quality You Can Trust
At ZB Packaging, we have over 15 years of experience packaging liquids including fruit juice, water, baby food, oil, salad dressing, and even alcohol and wine. Our pouches can be filled hot or cold, and can be refrigerated, frozen, or kept at room temperature. Each pouch is designed based on the product's specific needs: how it will be filled, shipped, stored, and ultimately sold on a retail store shelf.
For custom printed spouted pouches, we can print its in up to 10 colors, and the spouts and caps can be applied in your choice of location, on the top center, in either corner, or in special positions like the sides. In addition, with ZB Packaging, you're always guaranteed top quality and value, including:
FDA-approved, food grade material

Water-based inks

ISO and QS quality rating

Excellent print quality, regardless of order size

Recyclable and landfill friendly